Double Top in the DAX
Market Commentary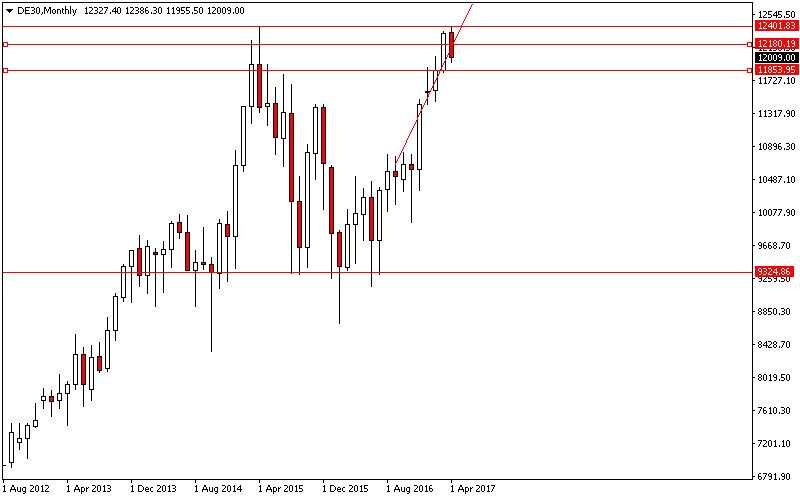 The DAX30 has made a double top pattern in the monthly chart. A monster pattern with a theoretical correction price of 6,000, a whooping 50% crash. Thus my emphasis in theoretical. However German demographics are a disaster, very much like Japanesese demographics in the 90s, so don't discard a big crash in the DAX30 just yet.

We missed the trade a few days back at the exact double top price -shame on me-. We will wait for a few up days -maybe this slim trendline holds- to go short closer to the 12,401 level, or a breakout below 11,853 to go short.

For now, place two sell limits at 12,390 and at 12,180.